< Back
Viceroy's House
Win an India Inspired Night in London with 'Viceroy's House'
Win an India Inspired Night in London with 'Viceroy's House' in cinemas from 3 March.
Starring Hugh Bonneville, Gillian Anderson, Manish Dayal and Huma Qureshi, and set against an exotic and lavish Indian backdrop at the time of the Raj, the powerful and epic new film VICEROY'S HOUSE tells the incredible true story of the final months of British rule in India. A celebration of the resilience of the human spirit, the film's 2017 release will coincide with the 70th Anniversary of the Independence of India and the founding of Pakistan.
Viceroy's House in Delhi was the home of the British rulers of India. For 6 months in 1947, Lord Mountbatten (Hugh Bonneville) assumed the post of the last Viceroy and was charged with handing India back to its people. In the great House, Lord Mountbatten, his wife Edwina (Gillian Anderson) and daughter (Lily Travers) lived upstairs where the political elite wrangled over the birth of independent India, while downstairs, amongst the 500 Hindu, Muslim and Sikh servants, the social impact of the divide is reflected through the eyes of a pair of young lovers whose sweeping romance is forbidden.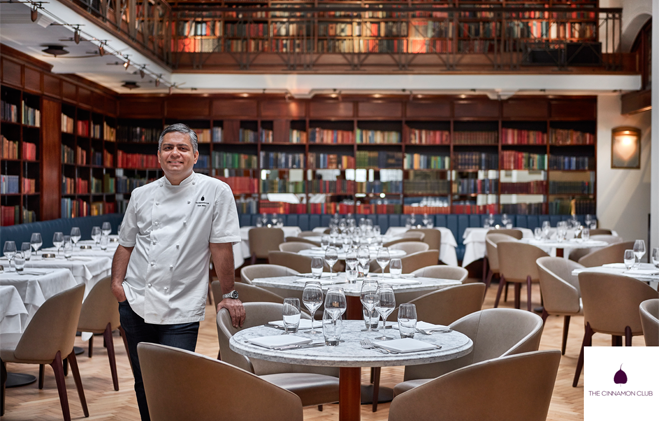 Our competition winner and a guest will enjoy a night at St James' Court, a Taj Hotel with a fantastic lunch or dinner at Vivek Singh's restaurant, The Cinnamon Club located in the Grade II-listed Old Westminster Library. The Cinnamon Club redefined modern Indian cooking in London and continues to lead the charge with a stunning menu of contemporary Indian cuisine.
Visit the restaurant's website for more details http://www.thecinnamoncollection.com
The prize also includes a signed film poster and a signed Spice at Home cookbook.
Enter your details below for a chance to win!

IN CINEMAS NATIONWIDE FROM 3 MARCH. View the trailer below:

www.facebook.com/ViceroysHouseFilm
www.twitter.com/ViceroysHouse #ViceroysHouse
---
This competition is now closed.