< Back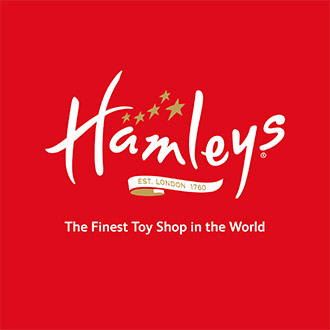 Win £200 vouchers to spend at Hamleys this Christmas!
You will have the chance to explore all 7 floors at the world famous toy shop on Regent Street and join in the fun, magic and theatre with their world renowned toy demonstrators and cheery team of Helper Elves. You might even get high-fives and hugs from Hamley Bear!
With over 50,000 toys to choose from this is the perfect prize for any family just in time for Christmas!
Hamleys Christmas Toy Parade 2017
Hamleys, the finest toy shop in the world, are bringing the magic of Christmas to the festive shopping season on Sunday 19th November 2017. London's Regent Street will be transformed in a traffic-free, all-day extravaganza for the biggest toy parade the city has ever seen!
Joining the cast of hundreds for the third successive year are some of your favourite characters from TV and Film, marching bands, festive floating blimps, street theatre, dancers and toy vehicles accompanied with music from Magic Radio - Hamleys is literally bursting out onto Regent Street!
For more information visit www.hamleys.com/christmasparade
---
This competition is now closed.