< Back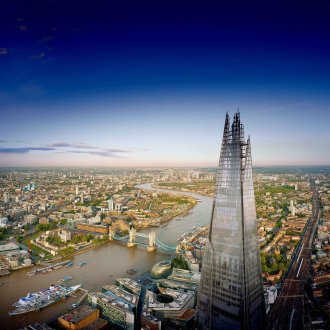 Win 2 tickets to The View from the Shard
Want to experience the greatest view of London?
Don't miss the chance to see all of London at once from the tallest building in Western Europe, offering unparalleled panoramic views wherever you turn.
Feel completely free from the moment you step foot in the extraordinary high-speed lifts and prepare for a unique experience. And if the clouds spoil your fun, don't worry. You will be able to return to the Shard for free, on a sunnier day.
Take in the breathtaking beauty of London's skyline. The landmarks, the Thames and the altitude will make this day memorable. Explore London through the digital telescopes and don't forget about the souvenir shop when it's time to go.
The prize:
2 complimentary tickets to the View From the Shard viewing gallery.
To enter, please fill in the form below.
---
This competition is now closed.