< Back to offers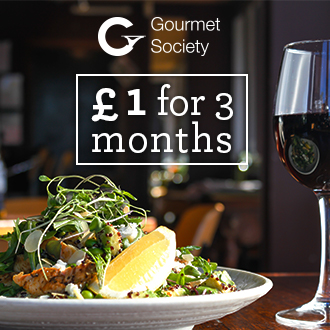 Gourmet Society
Get a 3‐month Gourmet Society membership today for only £1 and enhance any evening out with that special someone
The Gourmet Society is an exclusive diners' club, and they offer their members fantastic restaurant offers of 50% off food, 25% off the total bill (yes, including drinks!), or 2 for 1 on 1, 2 or 3 courses at over 6,000 restaurants across the UK and Ireland, including:
Your favourite national chains, like Café Rouge, Frankie & Benny's, Ed's Easy Diner and Chiquito.
A number of Michelin Star and award‐winning venues.
Plenty of local favourites.
Not only this, but with the GS+ platform, you can treat your significant other to some cinema tickets, luxury getaways, wonderful days out, or fabulous theatre productions, for less.
View full terms & conditions